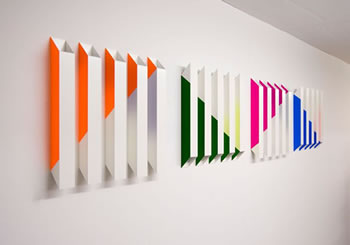 We use New Zealand's leading premier surface technology products to ensure the best possible quality.
Pre-treatment is the process of chemical preparation, of various types of metal and aluminum prior to the application of a powder coated surface finish. In all cases of powder coating, appropriate surface pre-treatment is vital for ensuring long lasting results. Pre-treatment is key to quality – as important to the performance of the finished powder coated product as the materials used in its construction, its design, and the conditions under which it is employed. At Canterbury Powder Coaters, it is absolutely essential that high standards of pre-treatment are maintained, to ensure a consistently high-quality end product.
When an article for powder coating is immersed in our pre-treatment tanks, a chemical reaction takes place to convert the surface layer into an integral and flexible non-metallic barrier. This chemically converted layer adheres strongly to the item's surface to provide an effective key for the finished powder coated product. The layer is designed to inhibit the start and spread of corrosion, whether exposure to the risk occurs before or after the powder coat is applied.
Over our many years of experience in the business, we have collected large amounts of data on powder coated product performance from the field.
We are in close and constant communication with our pre-treatment material suppliers, staying up to date with industry trends to deliver the latest, most appropriate powder coating preparation methods and processes.